For years our customers have been asking for a wood burning cooking stove that can plumb into hydronic central heating, and Obadiah's has finally found the perfect solution to your heating, cooking, and baking needs! We are now offering contemporary wood-fired baking ovens with boiler jackets, which are some of the only UL/ULC listed products […]
Read more [...]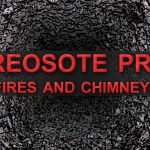 by Thomas J. Karsky The combustion process when wood is burned is never complete. The smoke from a wood fire usually contains a dark brown or black substance which has an unpleasant odor. This tar-like substance is called creosote and is found almost anywhere in a wood heating system, from the top of the chimney […]
Read more [...]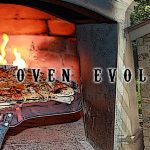 Today, many homes in North America have some kind of backyard entertainment area, be it a patio, a gazebo, a simple pergola-covered patch of stone or brickwork, or something similar. It's a place for families and friends to converge, socialize, and often most importantly, share food. That's where the pizza oven comes in, a massively popular centerpiece for any outdoor area that's as easy to buy today as a new lawnmower.
Read more [...]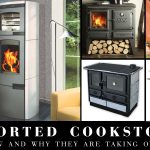 Cookstoves are part of a deeply rooted tradition in the United States, combining the peace of socializing around a flickering a fire and the partaking in delicious home cooking. It's no wonder that we still have demand for these stoves here, a demand that has remained consistent for decades despite the growing popularity of electric […]
Read more [...]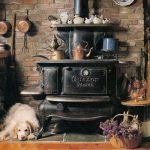 You remember it: Going up to Grandma's, the quaint cozy household, the smell of homemade cooking, and most importantly, the cookstove. Not only did that stove make countless delicious meals, it also cooked up a lifetime of fond memories with the family. Can you ever hope to recapture that? Many folks try to reclaim that […]
Read more [...]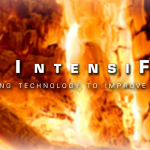 Jason Stewart knows a thing or two about wood heat. Twenty years ago, the New Zealand native found himself in a rented home, trying to keep warm with an old wood stove that produced more smoke than heat. It's a relatable situation for many in North America, where those who rely on wood heat live mostly in rural areas and often rent rather than own a home. Wood stoves are common in Canada and the northern areas of the U.S., but are often poorly maintained or simply old and outdated.
Read more [...]
What if there were a way to turn wood ash into something useful? Well, there is. Wood ash provides phosphorous, potassium, calcium, boron and other elements to the soil that growing plants crave. Hardwood ash in particular contains a higher percentage of nutrients than softwood ash (Doug Fir, Pine, etc.).
Read more [...]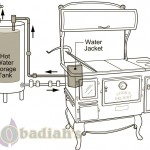 Contents Introduction Water Jacket to Storage Tank Pump System Is Domestic Hot Water Right For You? Obadiah's Domestic Hot Water Kit Many folks who want to live the self-sufficient lifestyle know how to handle their food: Hunting, gardening, and building a fire. Mastering the methods behind each of those tasks means you'll never have to […]
Read more [...]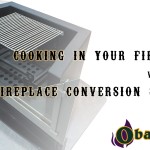 Obadiah's Woodstoves & Alternative Energy has been aware of the issues surrounding many fireplace installations for years, and we've come up with a solution: The Fireplace Conversion System. But before we get into the cooking features, there are a few other important issues this system resolves that you should know about.
Read more [...]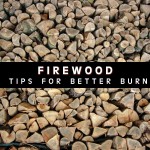 If you're new to wood heat, you might be tempted to just grab the nearest block of wood, throw it in the fire, and call it good for the day. But those of us who have lived season after season by the light of the fire know the most important aspect of wood heat: Firewood. Here are six tips to help you get the most out of your firewood and keep that fire burning bright and hot all winter long.
Read more [...]