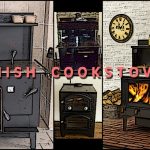 When you think of the Amish, you probably imagine their plain clothing, traditional head coverings, long beards, and a simple life without television or modern technology. It's a unique lifestyle that has become even more striking with the increasingly rapid pace of cultural trends over the past several decades, and much media attention has been devoted to the Amish people in recent years. On the surface, their lives seem entirely at odds with the ones that most of us live on a day to day basis, but the reality is that we all share some common ground. Some of that ground, in fact, is found in cookstoves.
Read more [...]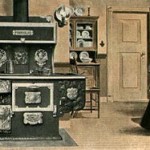 This article, written by the Montana Heritage Project, details the eating and cooking habits in early American Society. It's a fascinating look into how stoves came into existence, and offers insight into why many people still prefer to use cookstoves. When visiting cultures that are new to us, a close look at how people eat […]
Read more [...]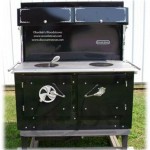 As for the history of the Kitchen Queen stove: In the early 90's Freeman Troyer, his brother Orlie, and their parents all lived on the West Kootenai in Montana (his Dad, Amzie was Bishop there, but has since passed away).
Read more [...]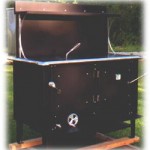 About 1997 or so a fella from Michigan named Dennis Bontrager. Dennis and his wife Viola had left the Amish in Michigan looking for religious liberty and landed in Libby Montana at an Amish community that was experiencing a move of the HOLY SPIRIT. Being an industrious fella with a welder and having some experience building cookstoves back east (the founder of kitchen Queen is Dennis's uncle) he set about building cookstoves for the Amish communities out west.
Read more [...]