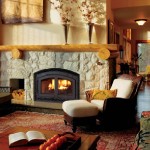 There is just something special about the warmth of wood heat from a stove or fireplace. If you have ever had the opportunity to stand in front of a wood fire to warm up after spending hours outdoors in the cold, you know what I am talking about.
Read more [...]
There are many places that sell things, but I have never encountered one like Obadiah's Woodstoves. They have the best customer service I have encountered in a long time. I had been looking through woodstoves online and in catalogs. After much research, I decided I wanted the Vermont Bun Baker.
Read more [...]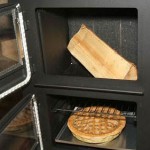 I am going to tell you about our experience with our woodstove, called the Vermont Bun Baker. We have owned it for three years now. We really enjoy our woodstove. We had three things we needed to find in a woodstove to meet our needs. The Vermont Bun Baker fit the bill and had all three qualities we were looking for.
Read more [...]
Have your own Cookstove story to share? Send it to admin@cookstoves.net and we'll post it here! Please attach one or more relevant photos and let us know how you'd like to be credited. Submissions may be subject to editing for grammar and spelling.