The Cookstove Community is managed by a team of like-minded commentators who have lived and breathed the cookstove lifestyle for years. Each member of our team has a unique perspective on life and living, making this community unlike any other place you'll find online. Learn more about us below.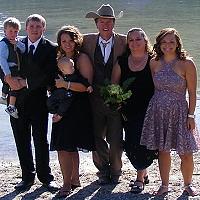 Woodstove Woody
Born in Detroit's West Side. Fast cars, faster motorcycles, former Motor City Mad Man. Worked for Generous Motors as a Display Carpenter at Chevy Creative Services doing Exhibits for the Auto Shows. Had my own business on the side Custom Creations Unlimited, worked for auto executives doing creative design work and construction on their offices and homes. Lived in Highland Michigan off Duck Lake but always wanted to be a Montana Mountainman. My dreamed came true in 1999 when I picked up my family and headed West after an Supernatural encounter with the "I AM". From there my life has become a journey of learning to walk out Psalm 91.
I have walked a new path of Blessings since, rather than boring Religion, it has been experience that cant be described. When yer Daddy is the King of the Universe and your best friend is a Carpenter who's Name is above all Names, life gets very interesting. I love young folks and my hearts desire is to sow into their lives in a way that has a profound impact on them. My goal is to get more involved in with those types of ministries. .I also would like to sail around the world doing ministry and missionary work as part of YWAM's Ship and Boat Ministries.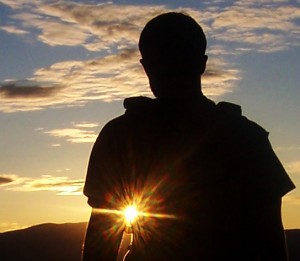 Chris
I'm the administrator for the Cookstove Community website and Obadiah's Wildfire Fighters page, as well as the editor of all of the videos in our library. I've been building websites for one reason or another since I was 12, but found my real passion in filmmaking and have been working as a cinematographer for nearly a decade. I met Woody via a mutual friend in my hometown, discovered he needed some film work done, and the rest is history. I currently reside in northwest Montana and spend my time doing freelance cinematography work, hiking, and photographing the land around me.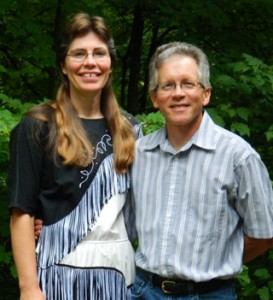 Wrangler Jane
My name is Wrangler Jane. I am a stay at home, homeschooling mom. My husband & I bought our Vermont Bun Baker in 2010. There were three reasons we chose this particular stove. The main reason was to be able to heat the house. It does this very nicely, as we chose to go with the soapstone option, since it retains heat so well. The second reason was, it needed to be a small unit to fit where we were going to put it. Thirdly, since our house is all-electric we wanted a way to cook if the electricity went out. The Vermont Bun Baker fit the bill on all three of our requirements.
My husband & I have built our own home. It is an ICF or insulated concrete form home. We have a large garden & try to grow & put up enough vegetables to last us through the winter. We eat organic & natural foods, avoid food additives when we can & use many preventative health measures, to avoid getting sick. I have worked with children for more than 20 years.
I enjoy reading to learn all I can, camping, horseback riding, traveling, & square dancing.
Now You're Cooking With Wood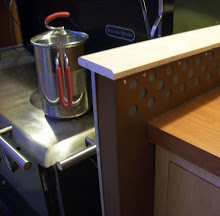 We don't have a "regular" kitchen range, just the cookstove. Initially we were only looking for wood heat. But we came around to the idea of a wood-burning cookstove while building our house — we realized we hadn't used a "regular" kitchen range for over three years (and yet we did not appear to be starving). Looking back on our decision, it seems that we couldn't have done better.
We hooked up our Kitchen Queen 380 in November 2013, and I started cooking like a fiend. For some reason, everything seems to come out better. Is it the vast array of available temperatures? The constancy of the heat? The sheer potential sitting there every day, tempting you to just whip up a little something? Hmm… Maybe it's just more fun.
We've established a new tradition, the Winter Cooking Season… The Queen is in, the coals are hot, and the bread, roasts, soups, stews, steaks, pancakes, beans, taters, cakes, pies, tarts, and warmth are flowing. We divide the labor between fireman and cook to keep it simple. Our earth contact home soaks up the heat and gives it back to us at night… It's enough to make a person look forward to Winter.
By the time Spring rolls around, we're ready for a rest. The Queen goes on sabbatical. Hot plate and toaster oven are installed on the cold cooktop. We enjoy some time off, and bless the inventor of frozen pizza.
It seems to us that we have hit on an excellent way to live on this planet.
Now You're Cooking With Wood's recipes can also be found on their blog, here.