Esse Ironheart Videos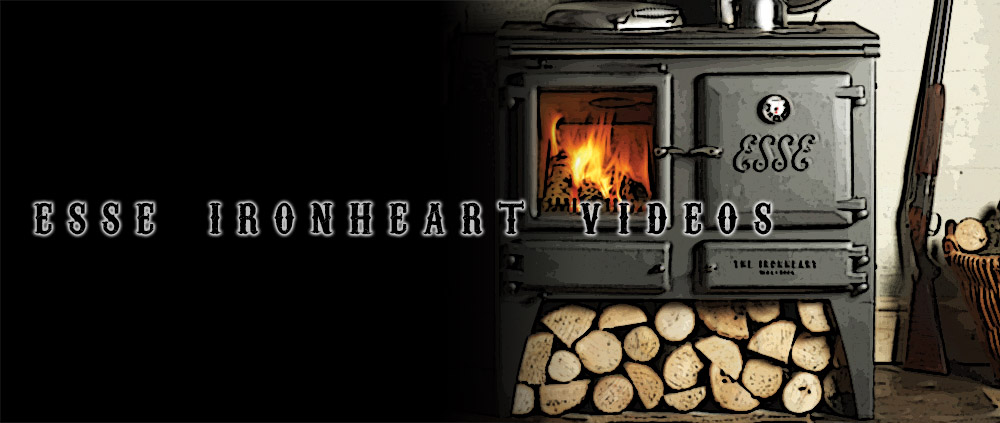 In our collection of Esse Ironheart videos, we take a used and abused Esse and breathes new life into the stove, in the process gaining a deeper respect for it. Utilizing the latest British manufacturing technology like Laser Cutters, CNC and Robotic Welders, the Esse Ironheart stove is pure quality.
The Ironheart looks like it belongs in Montana: Classy, but not flashy looking. The glass door in the firebox gives a nice view of the flames, and just like the Ironheart name says, "she can take a lickin' and keep on tickin'." This is one tough stove. A little on the small side, this is a great stove for a small home 1000-1500 sq ft and with the extended wood box, we have achieved amazing 14 hr burn with only two thirds of the wood that a Kitchen Queen uses. The Ironheart burns cleaner and more efficiently than 99% of cookstoves out there.
Watch as we go through the Esse Ironheart's details in these videos: See how to move this 600 lb. stove, replace gaskets, install the domestic hot water option, adjust doors, latches, baffles and adds the extended wood box. We even install the chimney, including a Draw Collar Draft Inducer. You'll see the stove light up, and watch as we get some incredible burn times.
For more information on the Esse, click here.
Back to Videos