Greetings Jim and welcome to the Cookstove Community,
It would appear that I missed a whole string of posts a while back and I just found them and now find myself addressing them, this evening from my home. I do apologize and sure hope your installer is still not on hold.....
You have come to the wrong place for sure as were a cookstove community here and your certainly not talking cookstoves.
But you are still in luck as I am in charge of Engineering and Product Development at Obadiah's Woodstove's and can answer your questions.
Depending on what your paying for electricity that may or may not be true. What is true is that the BTU output from any electric fireplace is far far less than a gas fireplace insert. If your talking heat here and you said, "give as much expected heat based on the power consumption". Most electric fireplaces are 120 volt and the output can never be more than 5000 BTUs at that voltage. If you were to find a 220 volt unit the efficiency would go up as would your BTUs, but only by half. In other words you could produce 10,000 BTUs at 220 volts with a single unit at less cost as running two 5000 BTU units on 120 volts.
Unfortunately 10,000 BTUs is only enough to heat a good size room in a house that is already being heated. There is no waste with electric heat, what you pay for is what you get, as there is no chimney where some of the heat can escape to. Therefore electric is 100% efficient.
However if the power goes out, your heating system usually doesn't work either, so you would have no back up heat in that event.
The new electric fireplaces are pretty amazing at their ability to simulate fire, some even make smoke using water vapor or mineral oil. For anyone looking to add some heat to a room along with some romantic ambiance, electric fireplaces make sense. In an apartment or condo setting, they make perfect sense as they are in many times the only option available.
Electric fireplaces range in size from units you can set your TV on, to full blown custom fireplaces, and everything in between.
Here are some variations.
The unit below is from a well known Hearth manufacturer called Napoleon Fireplace, whom produces wood, gas, oil and electric stoves, fireplaces and furnaces.
This unit can be inserted into a fireplace, or hung on a wall.
http://woodstoves.net/napoleon/efl32...-fireplace.htm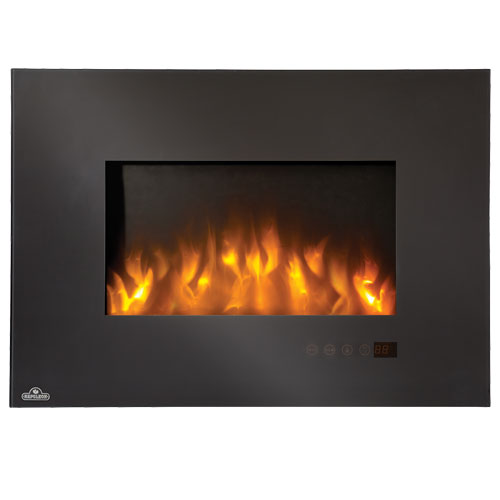 Here we have an electric fireplace that is also an entertainment studio.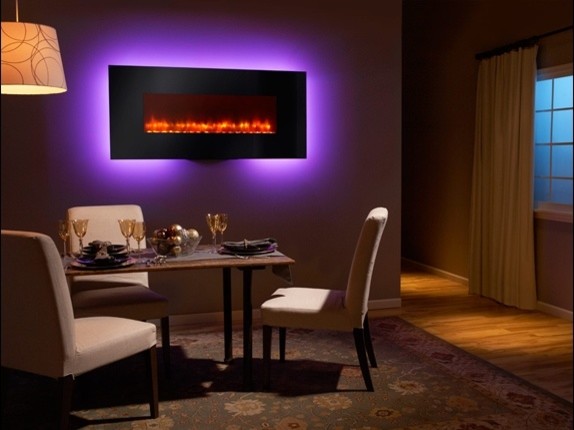 The ambiance of an electric fireplace can transform a room into an enticing place to be.
An electric fireplace can also be used to make a bold statement, yet bring warmth, simultaneously.
Gas on the other hand, will produce enough heat to keep your pipes from freezing if the power does go out, or your primary heat source fails. Todays gas fireplace inserts are very efficient, and there is a wide selection at a wide price range. Some of the newer units put out Infrared which will really warm your bones.
The million dollar question now is the size and details of the fireplace your going to install the insert in.
1. Is your fireplace a real masonry fireplace, or is a pre-fabricated?
2. Can you run a gas line to it?
3. How big is the fireplace opening?
4. How deep is the fireplace?
5. Is it square inside the firebox or tapered?
6. How many sq ft are you trying to heat?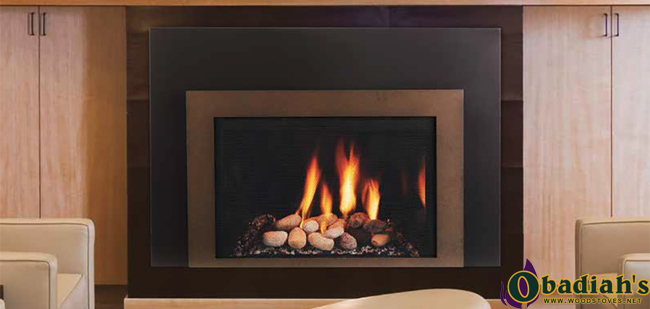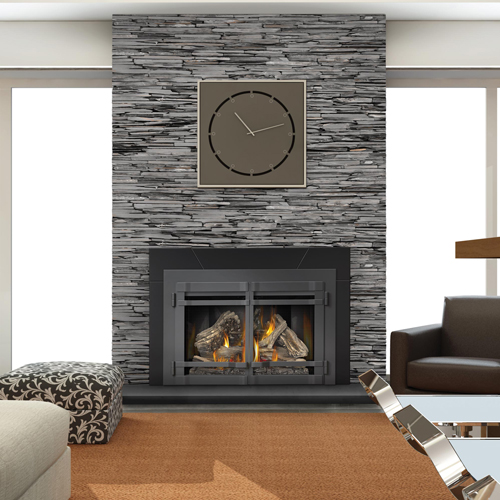 Gas fireplace inserts come in different shapes and sizes. The fires can also very depending on taste, rocks, glass beads, or logs
.
If your installing a gas fireplace or a gas stove, you have more flexibility and options.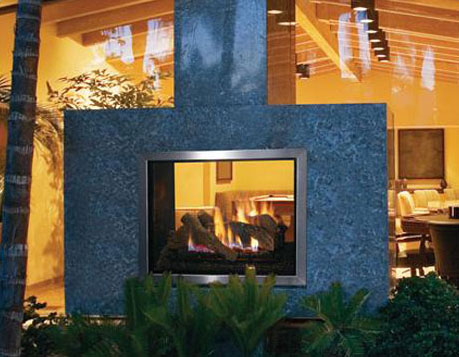 Perhaps a see through fireplace would open up lots of options? In-fact see through gas fireplaces have grown so popular, we have a section just for them.
http://woodstoves.net/see-thru-gas-fireplaces.htm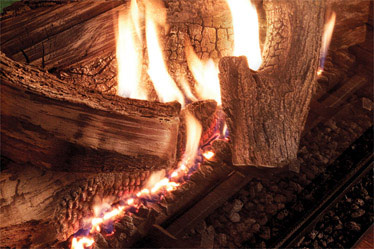 As good as electric fireplaces have gotten at creating artificial fire, they cant hold a candle to a real fire. Todays log sets are hard to tell from a real wood burning fire.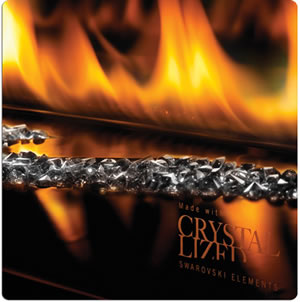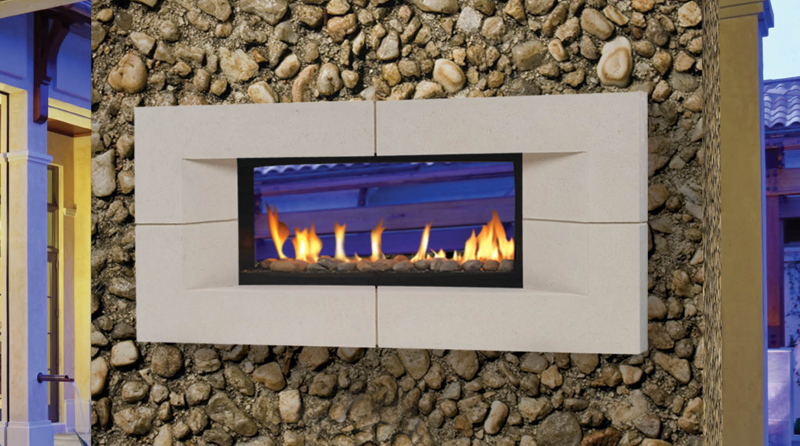 Add glass beads, stones, glass figurines and the looks of the fire can change dramatically.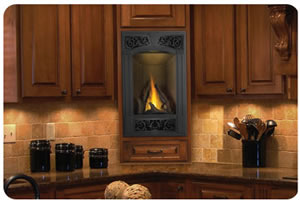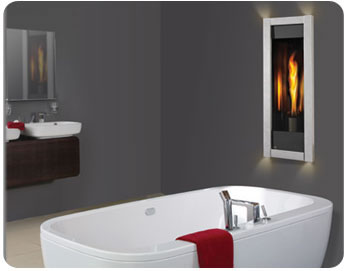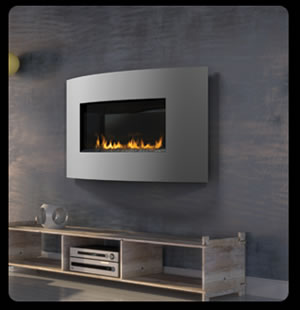 A prefabricated fireplace can be hung on a wall and vented directly through the wall its hanging on, or it can be installed in a kitchen cabinet and vented through the wall or ceiling.
Installing a gas fireplace will also require a vent system where as the electric does not. Therefore the cost of running a gas line and the chimney together with the price of the stove will be several times higher than an electric fireplace, which could simply be hung on any wall with the proper electric outlet.
There are vent free gas fireplaces as well, however they are illegal to use indoors in some States for very good reasons. Obadiah's does not endorse the use of any unventilated gas appliance used for heating, indoors in unventilated space. A sun room or enclosed porch which is only occasionally used is safe place to install an unventilated gas heating appliance because of the dangers of hydrocarbon build up on the burners and the related toxins that can potentially be produced.
You can probably get a nice electric fireplace for under $2K a gas fireplace will cost double that at least.
I hope I have covered the basics here for you concerning your questions.