Obadiah's Woodstoves believes that sharing information is important, and the folks you'll find here have also dedicated their time and energy to share something, or do something special, with the talents they have been blessed with. They come from a wide background and are spread far and wide, yet they all have a common goal: Liberty. Some build, some nurture, some educate, and some meet needs.
We welcome you all to submit your heating, cooking, and prepping links here. All we ask is that you have a website, blog or YouTube channel where you can demonstrate your own story and accomplishments to others. Contact Obadiah's for details.
Click below to read about our friends:
Homestead Launch
Log Cabin Kits
Honest Heirloom & Chickens
Wood Heat Organization Inc.
Wood Cookstove Cooking
Homesteading Wife
Rural Revolution
Ponderosa Porters
5 Acres & A Dream
Plain Homesteading
Barrens Expeditions
Growing By Faith
Michael's Timber Framing
The Survival Summary
Cyning Medowcroft
Survival Blog
The Old Schoolhouse & Homestead Originals
Now You're Cooking With Wood
American Preppers Network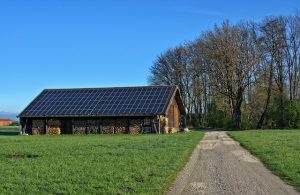 Looking to start your own homestead but feel intimidated? Our friend Dan Carpenter has created an excellent guide that helps you organize your ideas and goals, walking you through the process by giving you questions to ask yourself. Combined with a list of homesteading resources, this site is the perfect place to start if you're starting your own homestead adventure.

Cabins In Utah – Log Cabin Kits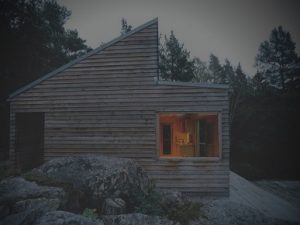 Log cabins are a common dream for anyone seeking the western, remote lifestyle, and for good reason: They're aesthetically beautiful, cozy, and structurally simple. Today, it's easier than ever to build your own log cabin with log cabin kits. This handy guide explains the key differences between a cabin kit and log homes or prefab cabins, as well as walks you through the process of how to assemble your very own.
"The Sanctuary is not a farm; rather, it is a small regenerative agriculture sanctuary to keep our genetic agriculture heritage from being harmed, and to pass on old time agricultural know how, and appropriate modern agricultural technology to others. We grow real nutritious food. The Sanctuary is the home of rare standard bred livestock, i.e. Buckeye chickens. The sanctuary also has many rare heirloom vegetables, produce, and herbs. All livestock, veggies, herbs, and fruits are raised all natural. The livestock is raised on pasture. If food is raised with love and respect, processed with love and respect, cooked with love and respect, and served with love and respect, then we eat love and respect, and we are healed. Absolute truth in life is essential for treating all of manifestation with love." – Douglas Hayes, Preservation Consultant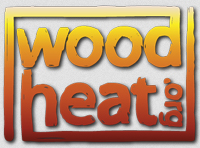 The Wood Heat Organization is a non-profit agency dedicated to promoting the proper and responsible usage of wood for heat. They believe that heating with wood is the most economically beneficial, healthy, and comfortable way to heat a home – and that's a belief that we in the Cookstove Community can get on board with.
Wood Heat's website offers an endless amount of information on wood heating. Whether you're new to wood or just looking for some tips to get the most out of it, you'll find it here: Everything from how to place your stove and the size your home needs, to best practices with firewood, maintenance, chimneys, and boilers. They've even got videos to help demonstrate exactly how to get the most out of your wood heating experience! We're big fans of Wood Heat; if there's ever anything you need to know more about but can't find it on Cookstove Community, take a look at Wood Heat.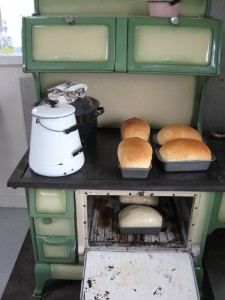 Wood Cookstove Cooking is a fantastic blog by a couple of folks with a Margin Gem and a love for cooking. We have more than a few recipes up our own sleeve, but it's refreshing (and tasty) to see others out there enjoying the benefits of cooking over a wood cookstove. And you'll find more than a fair share of items to cook here: Everything from chili to potpourri, candy, toast, pork, meatloaf, pies, and much more.
This blog is more than just a collection of how-to's, though: They delve into the background of each recipe, giving you a taste of history on the side, and write in such a way that it really makes you feel like you're right there in the kitchen with them. If you've got a cookstove and want to get the most out of cooking with it, Wood Cookstove Cooking is a must.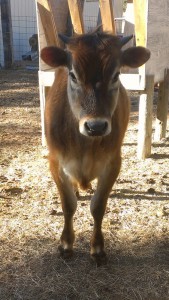 Many folks look at our self-sufficient lifestyle and never realize what it truly is. If relying on cookstoves has taught us anything, it's that living the self-sufficient lifestyle is anything but easy or normal. Homesteading Wife is another fine example of hardworking individuals just doing what they can to get by.
Told through the eyes of Christina, Homesteading Wife gives you a look into the daily goings-on of one wonderful family on their Triple H Ranch homestead. It's the American dream if ever there was one- the dedication of growing their own food, raising their own animals, and managing their beautiful land year-round. And for you cookstove cookers, there's even a collection of tasty recipes to try out. So give 'em a look, and be sure to check out their Facebook page for regularly posted helpful links on all things homestead-related!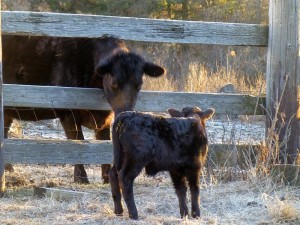 You're not likely to find a more up-front, honest voice from the rural lifestyle than you will on Rural Revolution. We've spent many years living in the country ourselves, and one of our favorite aspects of the life is that you can count on folks saying exactly what they mean without beating around the bush. Patrice keeps that spirit alive in her posts, and we love it.
You'll find recipes for all manner of delicious food stuffs and an insight into more than a few aspects of farm life, but the real heart of this blog is in the honesty. We first interacted with Patrice when her family invested in a stove from Obadiah's, and they're a fine example of the kind of hard working, self-sufficient individuals that many cookstove users can relate to.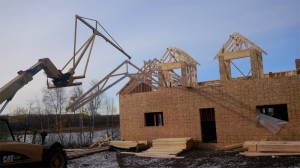 Ponderosa Porters is the story of two folks doing their best to live a self-sustaining lifestyle by building their own home in the beautiful Canadian wilderness. We first met Ken when he purchased a stove from Obadiah's, and we've been following their blog ever since. It's a beautiful story of two people inheriting a piece of untouched land and making the most out of it: They did everything from clearing the road in to installing electricity and building every aspect of the house. It's a truly inspiring tale of how, with enough willpower, anybody can start from scratch and build the life of their dreams.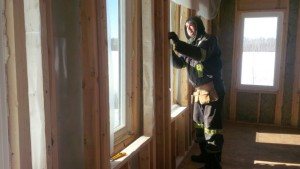 It's no easy task to be self-sufficient in such a remote part of the world, but they do it in style: The blog covers everything from construction to gardening, cooking, heating, alternative energy sources, and a slew of other fun stuff.
Having built our own home in a similar environment, we know all too well the hardships and joys that come with attempting to live this lifestyle. Follow their blog to see what it takes to start life off the grid, and maybe even get inspired to try it yourself one day.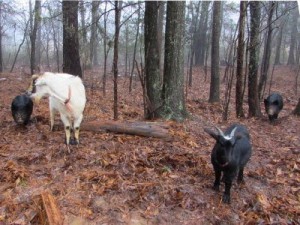 5 Acres & A Dream is a wonderful blog by a couple from the hills of the Northeast. For the last five years, Leigh & Dan have been living the sustainable lifestyle as best as anyone can, raising a plethora of animals and investing a lot of time and hard work into agriculture. Their blog is a massive resource for anyone looking to do the same: They cover everything from cooking to preserving goods, gardening, farming, and really anything else you might want to know about regarding self-sustained living.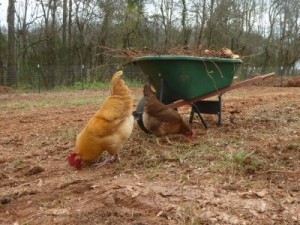 We also love that, in covering these topics, Leigh & Dan have cultivated their own following- many of their entries are followed up with comments from an informed, dedicated readership. It reminds us that the self-sustained life is more than just an idea, it really brings folks from all walks of life together for a greater good.


back to top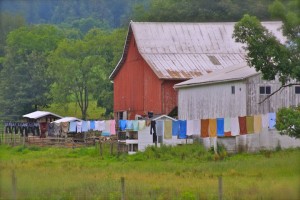 If you've ever wondered what it would be like to live life simply on a homestead like generations past, check out this blog. It offers a glimpse into the life of a family living for the Lord in the countryside, with lots of anecdotes about the work that goes into such a place as well as plenty of tips on everything from maintaining a pantry to home education.

Barrens Expeditions offers fully outfitted tours of remote Canadian wilderness and native communities, and is run by guides with an intimate understanding of the land and people.
The owner of Barrens is Don, who has a remote lodge in the mountains of British Columbia and came to us looking for a stove that met his backcountry needs. After thoroughly researching his options, Don eventually settled on a Kitchen Queen for its safety, burn times, and quality construction.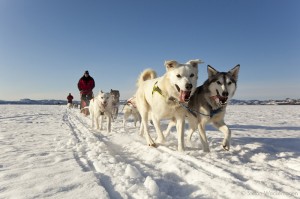 However, in attempting to get the stove installed, he ran into all sorts of bureaucratic issues with stove certification in Canada despite the Queen meeting all the necessary qualifications in the USA. Rather than give up, Don worked with Obadiah's and Kitchen Queen to get the stove approved. Finally, after many phone conversations and months of waiting, all the necessary paperwork was approved and Don installed his stove just as he always wanted. Don's dedication, patience, and refusal to cut corners is an attitude that he also demonstrates with his company, Barren Expeditions, and we're proud to call him our friend.
The Johnson family is on here not because they have purchased anything from Obadiah's or have posted much yet, but because we are very like-minded. The amazing thing about owning Obadiah's is that I get to spend the day talking to and helping folks from all walks of life, and occasionally a connection is made like we
have been friends since childhood, despite having never met each other. This is one of those cases. We spent over an hour talking about everything from various cookstoves, to our children, to our hopes and dreams and heartaches. Strange, I know, but when you're connected through "I AM" those kinds of things can happen quite often. I travel a lot, it is a wonderful thing to be part of an extended family that stretches across the planet. I can be anywhere and meet someone and have a connection on a Spiritual level that is really hard to describe. We connect on a level that are beyond words. The Word of God calls His People the Body of Christ as Christ lives in each one of us. We commune with Christ in a Supernatural level that defies comprehension. It is as if I am a hand and someone else is an arm, we really connect well, another person may be a nose or a ear, we still connect, just in a different way.
If you think I'm nuts, you're right, I'm nuts about Christ and the way He lives and operates in me on a level that those who don't have can never understand. It is only natural for you not to understand and think this is all very strange. I walk by faith and not by sight, I have ears to hear and eyes to see, I hear things in a different way and see things in a different way, the world and this life are just a flash in the perspective of time, before you know it, your life has passed, spent on whatever you think will make you happy. Yet few find true happiness so they go from one thing to another seeking that happiness. Those that find it usually find it in places they never thought to look, outside of themselves, serving others with the gifts they have been given, those that try to hang on to as much as they can through selfish ambitions usually end up empty and alone. A picture of something much deeper, which can only come when we put others before ourselves, when we seek a deeper understanding to the keys of the universe. We can find that in many ways, but the truth is always in the fruit that it produces, love, joy, understanding, wisdom, knowledge that comes from a respect for a Creator that is much larger than ourselves that we can have a deep meaningful relationship with. The fruit of that is a peace that passes all our understanding.
Michael purchased a Kitchen Queen from us and became a friend in the process. We connect because of our ability to build stuff, not so much on a Spiritual level, which is ok. We can walk through this life and connect with others in many different ways and, hopefully, we can each learn from each other along the way.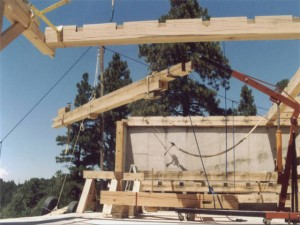 Michael has provided many pictures of how he moved his Queen into his home and the beautiful throne he built for her. He is a very talented fellow that I have a deep respect for, and this blog will show you the timber frame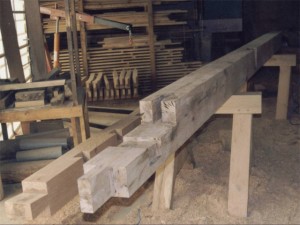 home Michael built for his Queen Linda. Our paths crossed because she wanted a wood cookstove for his homestead, and they were willing to share with us the way they built their home through this blog and through his YouTube Channel. I would encourage you to share them with others and visit and learn from these posts. There is much here that will help you if you're inclined to build your own home and are talented with the skill of Joinery, as this is a Post and Beam home of amazing craftsmanship.
Built by one man with a dream and the fortitude to follow this through till the end. Few men would have the character to build their own home, fewer yet would be able to exhibit the skills to master such a craft that was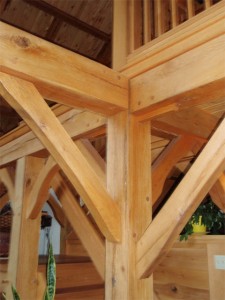 once used far and wide to build barns and homes across this country and Canada, but is now almost a lost art. As we have progressed our tools have taken the job and made it so much easier, while the craftsmanship has been replaced by plug and play homes and buildings that can be constructed in a fraction of the time, yet are disposable and will never last as long or stand as tall as what our forefathers and Michael has built. Mind you that he did this alone in the woods of Colorado, moving beams that were massive, setting the frameworks alone, using his mind over matter, creating as God the Father created this world we live in. As he is created in God's image, we all are. Weather or not we can admit it and bow a knee to that Creator is another story, that will be told on another day.

Some folks out there are very concerned about the way things are headed for the world and this country. They believe in being prepared and have gone to great extremes to get ready. Few folks will share their knowledge though, as they are very greedy about it. I believe being prepared is Biblical and I live a very self-sufficient lifestyle. We can be happy with very little and have built our little homestead in the mountains with sustainability in mind, now having lived off grid for over ten years. Coming from Detroit that was a major change for my family and I, and we learned to make many changes in how we did things. We don't see ourselves a "Preppers", but rather Mountainmen and women. We love this place called Montana and it's ruggedness. For us it's more about a simple lifestyle as far away from Detroit as I could get. We have shared our lifestyle with other folks and many have come to us to learn how we did it. I believe the more folks that are self-sufficient the stronger our nation is. I personally walk out Psalm 91 and I dwell in Secrete Place of the Most High God and I abide in His Shadow, that provides a different dimension and there is no room for fear there. Many "Preppers" operate in fear, which is why I don't walk that path. I do share this belief in an abundant life in Christ. Those that walk in an Abundance tend to be generous with their time and experiences. So I share those who share that type of life style.
These folks do that, and have invested a lot of time and money in educating you on how to be prepared and self sufficient. They purchased an ESSE Ironheart from me a few years ago and I have watched them continue to invest their time and energy in helping others, so I commend them for that. Unlike other sites that do this for the money, these folks are probably not even breaking even. They have a lot of good information for those who are interested in how to prepare for a disaster. Those folks are interested in wood cookstoves and that is what we do here, so they are welcome here amongst us Mountain Folk. I am happy to introduce you to them. They are great folks.
Cyning Meadowcroft (pronounced "cooning") has an amazing story: Coming from Great Britain we share a common ancestry. I invite you to visit a website that demonstrates a drea, that became a vision that became a reality. Cyning found himself at a crossroads in life and ended up in Cheyenne, Wyoming. From there, amazing things began to happen: With a lot of blood, sweat, and tears, as well as some help from the Angels, an English Hall became a reality.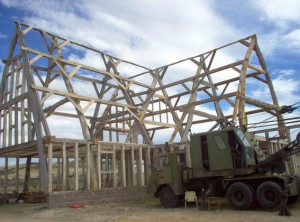 In America, dreams still can become a reality if you're willing to work hard enough for them, and Cyning is now at the place where he is looking at making his own boiler system and needs a cookstove. Somehow he heard about me and called, we talked for a while, and he described what he was trying to do. I was trying to envision it in my mind. As they say, a picture is worth a thousand words. The cookstove he choose is one of our newest lines, the Belgian Prity.
I would encourage you to check out Cyning's website and see this British Hall, built from whole Oak Trees with many unique features, including vaulted ceilings and post & beam construction using traditional construction methods dating back centuries. There is no other Hall of this caliber outside of England, and Angelcynn Hall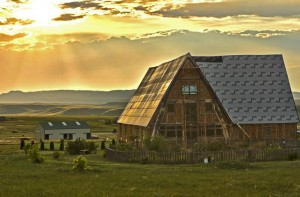 is the second largest in the world of its style and build. Truly an amazing feat for anyone, let alone one Brit with an American Dream. Being a carpenter/joiner/cooper/cabinet maker/builder/contractor myself, I have a strong bond and respect amongst other craftsmen; we speak the same lingo, we can communicate in ways few others can. I have the ability to picture what Cyning is saying in my mind, so we connected on a level like I do Spiritually with some others. We became good friends, even though we have never met.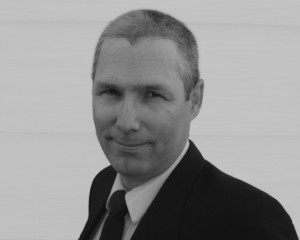 Jim Rawls is a retired US Army Intelligence Officer that has been in the helping-folks business about as long as we have. He lives not far from us, and is the granddaddy when it comes to sharing how to be prepared online. Like me, he believes that the more folks are self-sufficient, the better things will go for all of us, and has devoted the second part of his life to this mission. Jim is also an author and has written many books about a place called "Redoubt." He talks about folks who will form communities that serve one another after things get bad and our economy collapses through the barter system and home-based business like our own. Jim has promoted Obadiah's over the years and had many good things to say about us, and his endorsements have bought us many new customers. How much did this endorsement cost? Nothing, just lots of hard work and plenty of happy SB customers over the years have earned his trust.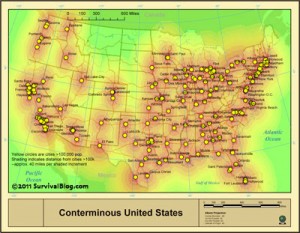 If you're looking for survival information, Jim has plenty. If you're looking to be more self-sufficient, he has that too. If you're looking for some entertaining reading on how things in America could turn out if we don't make some serious changes or God intervenes, check out his books. Although I have been too busy to read much since starting Obadiah's, I am told we are already living in Redoubt and operating in much the same way, but on a much larger scale with the benefit of technology. There is an unspoken connection here as we share a strong faith in God. Although we have never met, I consider Jim and the entire SB community friends.

The Old Schoolhouse & Homestead Originals
This is one of those strange stories that is also amazing: Lisa Barthuly contacted me about a cookstove she had come across in Colville, Washington. She had been talking to us and praying for a used Kitchen Queen, which are about as rare as hen's teeth as they are such a great cookstove few folks will part with them. When someone must move or they pass on, there is usually a relative or a neighbor waiting in the wings for the stove. When Lisa called me about this Kitchen Queen 380 she had found and described it, I knew the stove well, as it was our Queen we had brought with us from Michigan when we moved to Montana. It was one of the first 380s ever built and my girls had learned to cook on it. The Queen had served us very well. When our oldest daughter got married and moved into a log cabin across the river with plastic on the windows, she was freezing and the woodstove they had would not keep the place warm, we lent them our Queen for the winter until next summer when we bought them their own Kitchen Queen 480. They had burned our stove hard trying to heat the place with very little insulation. When we got our Queen back I rebuilt her and installed her in a cabin I built for our youngest.
About nine years ago, I had an old fella named Mr. Bowman call me looking for a cookstove. He was bouncing back and forth between a Kitchen Queen 380 and a Ironheart, and he would call me every other day with more questions. He wanted the Ironheart and his wife he wanted the Kitchen Queen. He finally pulled the trigger on a ESSE Ironheart and told me that he figured a stove that cost twice as much must be twice as good. I told him I could not afford an Ironheart so I could not comment (I owned a Kitchen Queen 380 and was very happy with it).

That winter Mr. Bowman called me several times to tell me how happy he was with his Ironheart, and then I never heard from him again. The following winter we received a call from Mrs. Bowman reporting that her husband had passed away and she was having problems working the stove. We helped her understand how to use it and she would be fine for a while, then we'd get a call and have to explain it all over again, this went on for several years until one fall she called crying that she did not want to go through another winter like she had, she said she was always freezing and wanted to know if we would trade her for a Kitchen Queen which was what she had always wanted to begin with.
I talked with our daughter Sarah and asked if she would mind if I traded off her KQ 380. She said she would be happy to swap it for an Ironheart, so we loaded it in our shop van and made the trip. Mrs. Bowman could not believe we would come all the way out there, swap the stoves out, and leave her with the 380 installed for no charge. She sent us many thank you notes and posted online what great folks we are.
Then I got the call from Lisa who was the proud owner of our old Kitchen Queen Cook Stove. We are still not sure what happened to Mrs. Bowman- if she got sick, passed away or what; she was not well when we dropped the stove off almost four years ago. At any-rate, Lisa and I hit it off like we had known each other for years. The more we talked the more we had to talk about, one of those deals. Turns out she is a Homeschooler and very involved in the movement. We home-schooled our children and they turned out amazing: One we set up in a stove parts business and is doing very well, (http://www.stove-parts-unlimited.com), and the other is finishing up her education at the University of Montana School of Finance, is one of the top 10 students in the school, and received the largest scholarship awarded this year. We are quite proud of them. We choose to school our children this way as we live very remotely in Yaak, Montana, where there is a one room log cabin school house about 12 miles away, that goes only to 8th grade. The high-school is in Troy about 50 miles away. We felt we could give our children a better education at home than they could get in the school system.

If you're curious about Homeschooling, or Homesteading, Lisa is the go-to gal for you. She is the Advertising Executive for The Old Schoolhouse Magazine and has her website Homestead Originals. Enjoy!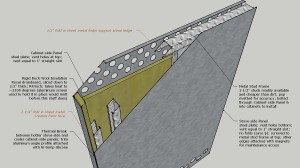 Although I am unsure who this person is, or even if they purchased their Kitchen Queen from me, I consider them a Friend because in a very short time I have become impressed with the way they are investing in our Cookstove Community. Their installation with heat shields is nothing short of incredible, very functional and practical. Even though we make and sell heat shields for wood cookstoves, we do it for those who don't posses the ability to make something like this themselves. When someone comes along and exhibits the ingenuity like these folks, I am flat out amazed. With pictures and diagrams to boot, it makes it easy for someone else to duplicate and utilize their installation for any type of installation and any wood cookstove. It is this spirit that I encourage.
To top it all off, this person can also cook, and runs a blog filled with recipes that will leave your mouth watering and make you want to learn
how to cook yourself (something I have little ability with). Of all the friends on our page, this person is our first presenter! In such a short time, they have given so much back and won first prize in our Cookstove Community Cookoff for Best Installation and Best Feast. They are now $200 healthier with their winnings, and we are all blessed as a result of this person's efforts.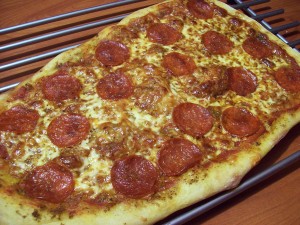 With their blog you'll be amazed, inspired, and will leave hungry even if you just got up from a meal. This is the kind of person that probably has lots of company stopping by at dinner time. Thank you for your posts, and sharing with us your many talents! Yummy!

The American Preppers Network is here to help every American family become more self-reliant, in order to better weather every day life, as well as any catastrophes or hardships they may endure. APN is not some "fringe" site, but is in fact home to the kind of hard-working and good-natured folk that we all strive to be. No matter what the obstacle, the American Preppers Network believes that with the right attitude and skills, anything can be overcome.
APN also operates a radio channel containing everything you'd ever want to know about the preparedness field, with 15 hosts that put on 12 shows seven days a week. You can find several of these channels below: