The Esse Bakeheart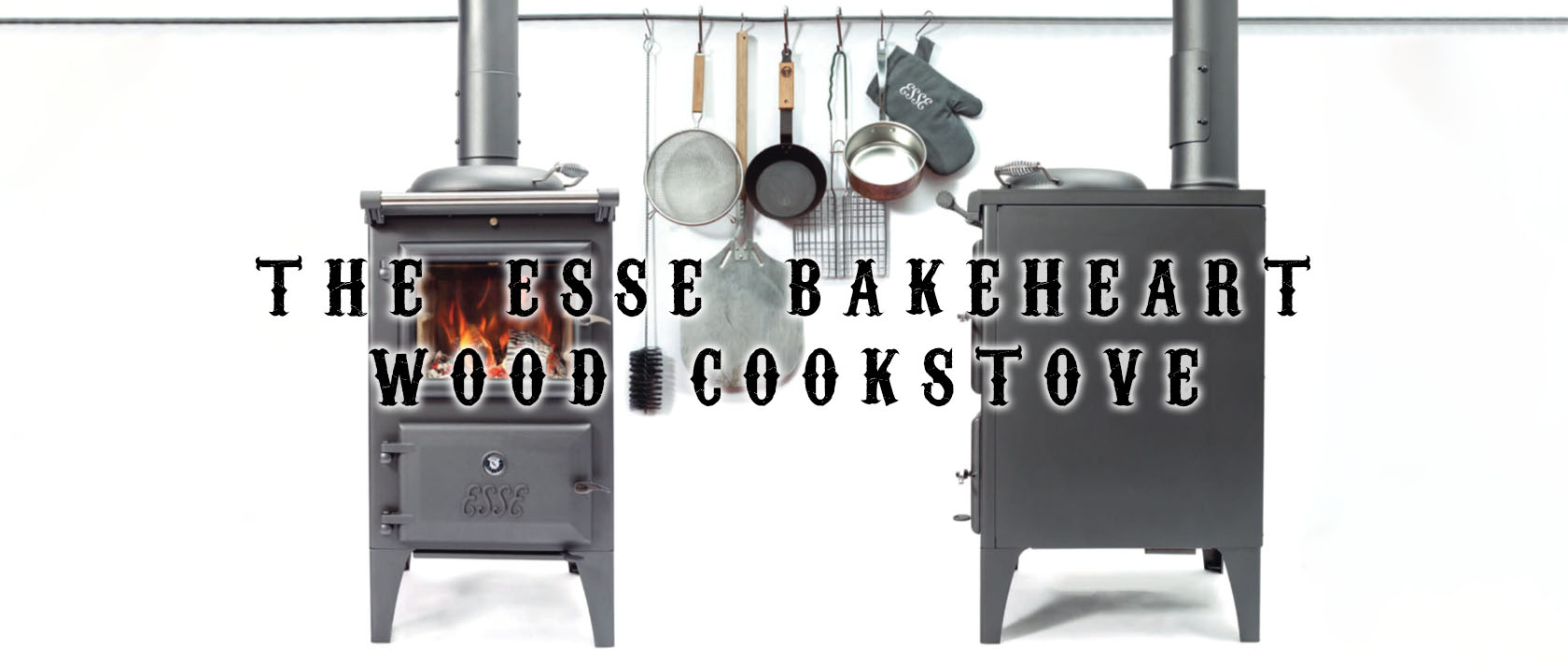 Introduction | Specifications | Photo Gallery | Videos | Resources | For Sale
Introduction
The Bakeheart wood cook stove is Esse's latest entry into the cook stove market and is built with the same principles as their most famous stove, the Esse Ironheart. The Bakeheart offers the same robust construction and classic look as the Ironheart, but with a space-saving stacked design that places the firebox above the oven and allows for more versatile installations.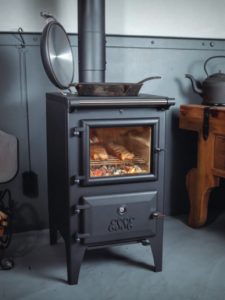 When it comes to preparing meals, the Bakeheart is a top notch cook stove. The cooktop on the Bakeheart features a four zone hob along with graduated temperature hotplate technology that allows for easy and thorough cooking, and the oven's spacious 1952 cubic inches can handle just about anything you throw at it. The Bakeheart is perfect for both chefs in need of a compact cook stove and anyone looking for an easy to use, quality wood fired stove for their home kitchen.
Like the Ironheart before it, the Bakeheart is capable of putting out serious heat (17,060 BTUs) with a firebox capable of holding logs up to 15 inches in length. The Bakeheart also supports the addition of a domestic boiler, which means you can provide hot water to your household while keeping warm by the fire.
The Esse Bakeheart is UL tested for the United States and EPA approved.

Esse Bakeheart Wood Cook Stove Specifications
| | |
| --- | --- |
| Width | 19.7″ |
| Depth | 23.6″ |
| Height | 35.4″ |
| Flue | 6″ |
| Weight | 430 lbs |
| Oven Dimensions | 13.8″ W x 7.8″ H x 17.7″ D |
| Log Length | 15.7″ |
| Average BTU's | Approx. 17,060 BTU's |
| Efficiency | 77% |
| Clearances | |
| Side | 15.7″ – To Combustibles |
| Rear | 19.7″ – To Combustibles |
| Top | 19.7″ – To Combustibles |
Photos
Videos
Additional Resources
Purchase the Esse Bakeheart from Obadiah's Woodstoves
The Esse Bakeheart wood cook stove is available to pre-order from Obadiah's Woodstoves, please call us at 1-800-968-8604 for details!
Esse wood cook stoves and more can be found at Obadiah's Woodstoves and Alternative Energy!

Back to Top