The Esse Warmheart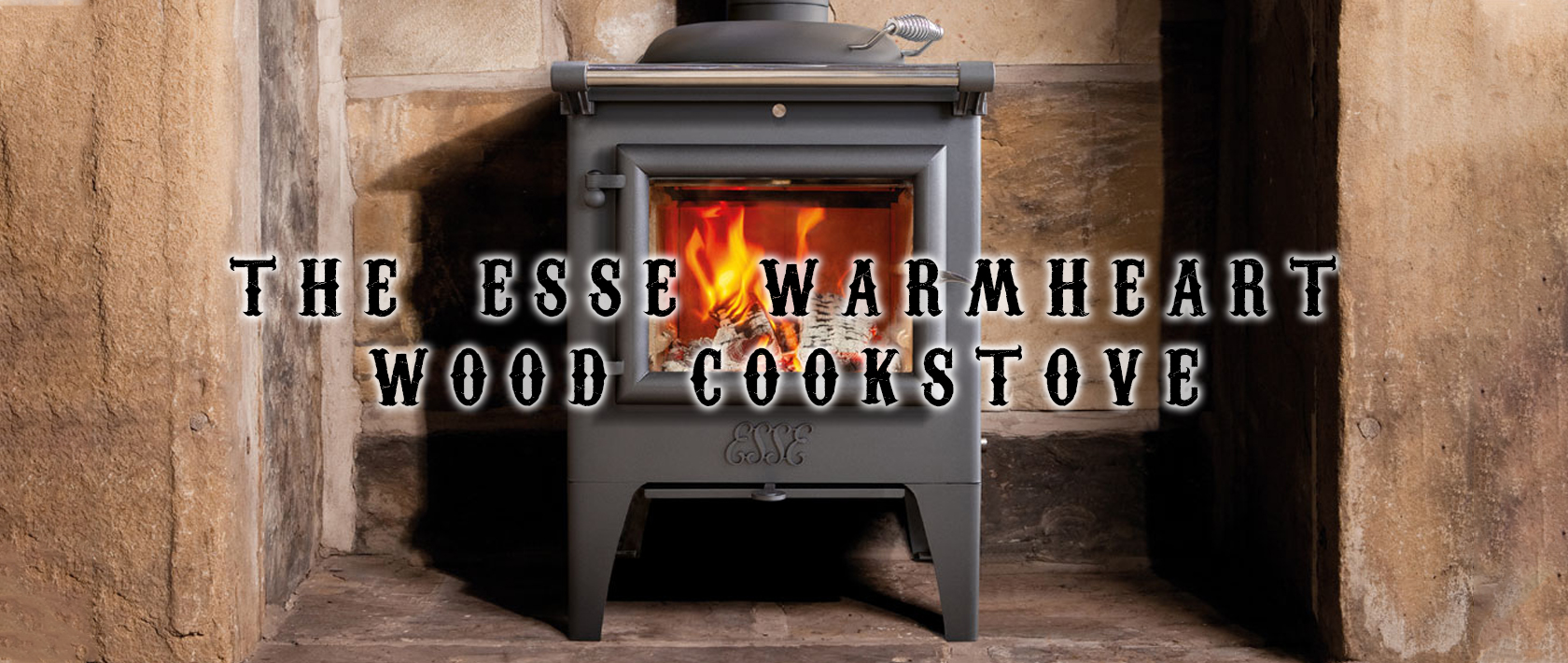 Introduction | Specifications | Photo Gallery | Videos | Resources | For Sale
Introduction
The Warmheart is Esse's new, compact wood cook stove model, built to the same robust standards as their legendary Ironheart line. Unlike other Esse cook stoves, the Warmheart is aimed at customers who do not need a traditional oven and prefer a stove with a smaller profile. However, there is still plenty of cooking to be done with the Warmheart: A detachable grill can be added to the firebox, perfect for grilling a delicious steak, and the four zone hob with graduated temperature hotplate technology makes it a breeze to utilize the cooktop for everything from searing to toasting. Whether you're a small restaurant with limited space, or just looking for a compact cooking solution for your home kitchen, the Warmheart has plenty to offer.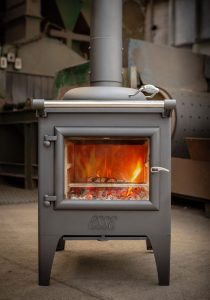 The Esse Warmheart features the same fantastic firebox as the Bakeheart, offering up to 17,060 BTUs and accommodating logs up to 15.7″. The Warmheart also supports the addition of a domestic boiler, which means you can provide hot water to your household while keeping warm by the fire.
If you're after something even more compact than the Warmheart, the Warmheart S is also available from Esse. The Warmheart S features the same dimensions and profile as the regular Warmheart, minus the cooktop lid and towel rack, allowing for a further reduction in space and weight.
The Esse Warmheart and Esse Warmheart S are both UL tested for the United States and EPA approved.
Esse Warmheart Wood Cook Stove Specifications
| | |
| --- | --- |
| Width | 19.7″ |
| Depth | 23.6″ |
| Height | 27.2″ |
| Flue | 6″ |
| Weight | 342 lbs |
| Oven Dimensions | 13.8″ W x 7.8″ H x 17.7″ D |
| Log Length | 15.7″ |
| Average BTU's | Approx. 17,060 BTU's |
| Efficiency | 77% |
| Clearances | |
| Side | 13.8″ – To Combustibles |
| Rear | 15.7″ – To Combustibles |
| Top | 19.7″ – To Combustibles |
Esse Warmheart Photos
Esse Warmheart S Photos
Videos
Additional Resources
Purchase the Esse Warmheart and Warmheart S from Obadiah's Woodstoves
The Esse Warmheart and Warmheart S wood cook stoves are available to pre-order from Obadiah's Woodstoves, please call us at 1-800-968-8604 for details!
Esse wood cook stoves and more can be found at Obadiah's Woodstoves and Alternative Energy!

Back to Top