A Pot of Beans on a Cookstove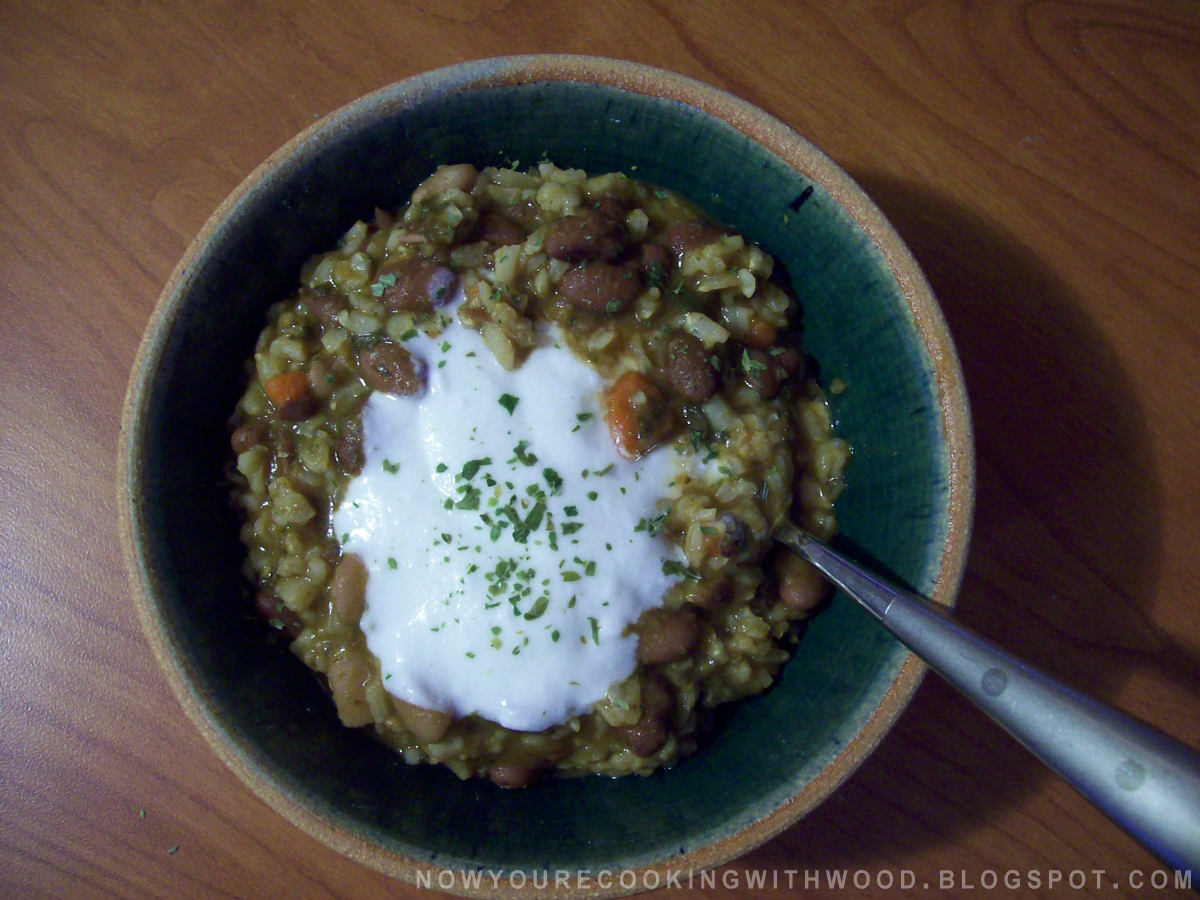 A
pot of beans, simmered all day on the slow side of the stove. The next day we reheated them with some leftover brown rice, and stirred in a dollop (or two) of yogurt to each bowl. Mmmm. Way better. Remember not to forget the yogurt.
The "Recipe"
Beans can be made any old way. Here's this way. Substitute freely.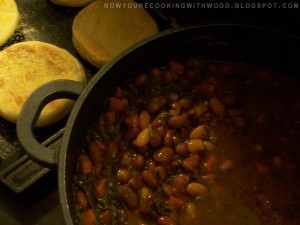 2 T. bacon grease
3 cloves garlic, smashed
3 T. dried onion flakes
1/4 cup chopped parsley
1 bag prewashed spinach
2 carrots, diced
32 oz. carton beef broth
1 cup Hunt's Garlic & Herb pasta sauce
1 T. pesto
1 tsp. thyme
1 tsp. salt
2 cups dried red beans
1 cup dried navy beans
1 cup hot water
3 leftover bbq rib bones
Soak the beans in cold water overnight. Next morning, saute the onion and garlic in bacon grease, in a large pot. While sauteing, chop the parsley, and add it to the pot. Likewise with the spinach and carrots. Add the broth, tomato sauce, pesto, thyme, salt, drained beans, water, and bones. Bring it all to a boil then move the pot to a warm part of the stove for a steady, all-day simmer.
Serve with salt, pepper, and yogurt.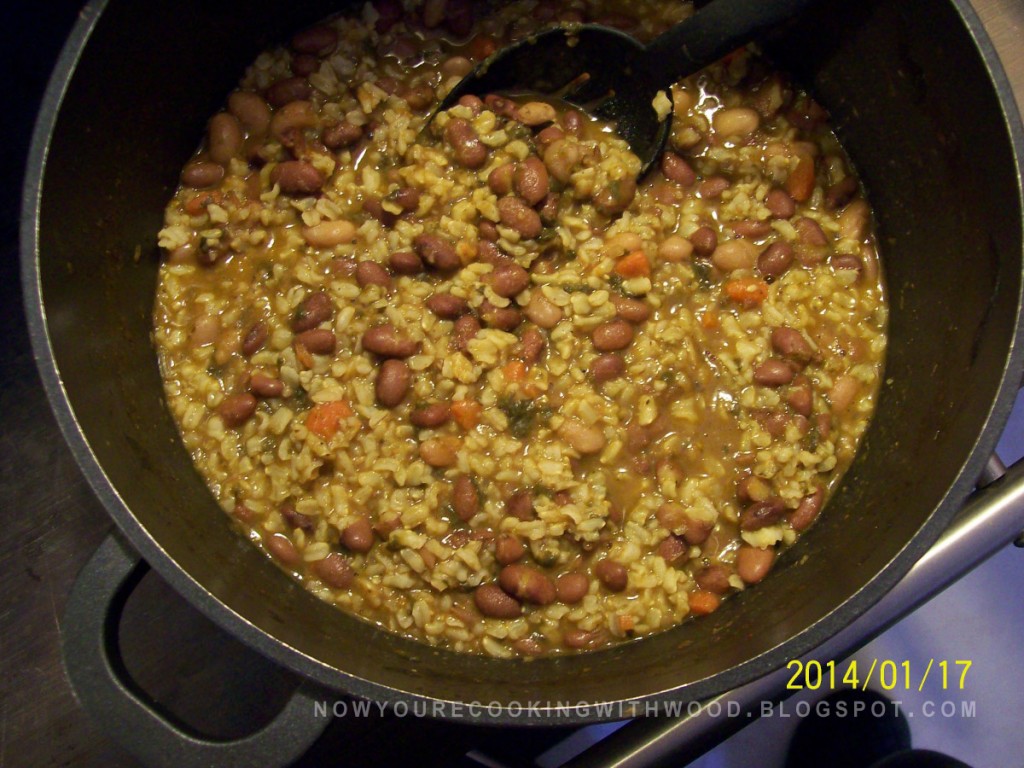 – Recipe by Now You're Cooking With Wood.