Sarah's Mango Cake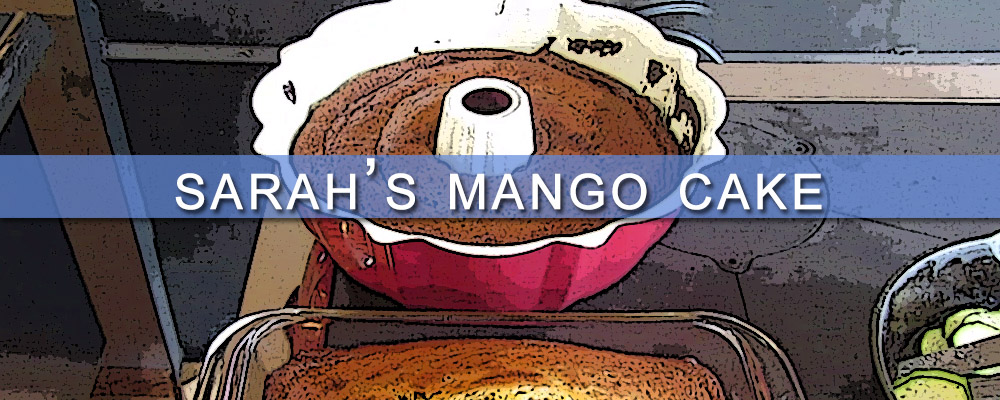 S
arah Chain has been whipping up her own snacks, meals, and desserts with the various cookstoves offered by Obadiah's Woodstoves, and the results are delicious! In the video below, Sarah uses the Concept 2 Air Mini Wood Cookstove (available
here
) to bake two tasty mango cakes. Check it out for some cookstove-specific pointers, and make it yourself with the recipe below:
Ingredients:
1 1/2 cups all-purpose flour
1 teaspoon baking soda
2/3 cup butter
1 cup white sugar
2 eggs
1 cup buttermilk
1 teaspoon vanilla extract
1 cup mango puree
1/2 cup chopped walnuts
Directions:
1. Preheat oven to 375°F (190°c).
2. Grease a 9×4 inch loaf pan
3. Cream butter or margarine and sugar until light and fluffy.
4. Add eggs and beat well.
5. Mix together flour and baking soda, blend into creamed mixture.
6. Fold in buttermilk, vanilla, mango puree, and chopped nuts. Pour batter into pan.
7. Bake until done (roughtly 40-50 minutes).