The Best EPA Approved Freestanding Woodstoves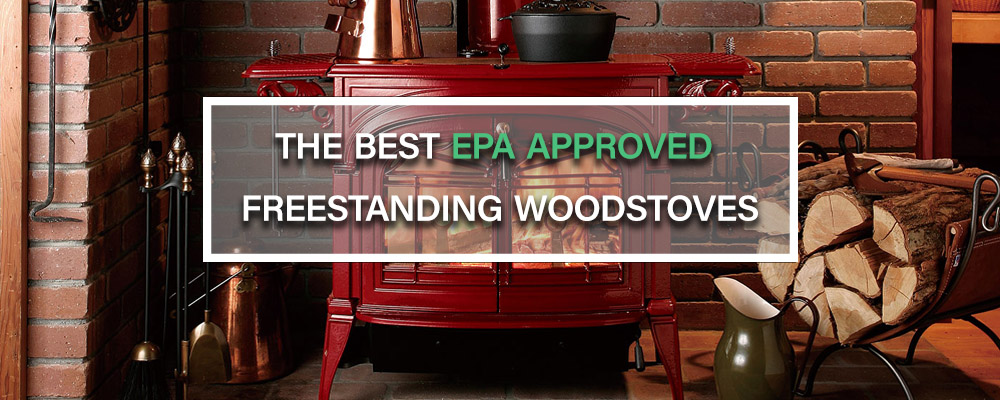 Freestanding woodstoves are one of the most common and beloved forms of wood heating. While we often discuss the considerable heat output of many cook stoves, nothing can beat a stove that is made purely to warm your home and cook stove users often find they want both. Unfortunately, as federal regulations on wood heating continue to change, purchasing a new woodstove can be a real hassle when it comes to figuring out what will both meet your needs and EPA standards. That's why we've put together the following list of our favorite EPA approved freestanding woodstove lines, and even if you rely on a cook stove for your heating needs, there may come a day when you wish to move to or add a wood stove to your home.
All stove models below are either EPA approved or eligible for a 26% Biomass Tax Credit (or both!). See the video below for more information on how the biomass tax credit can save you money.
Buck Stoves began in 1975, when Carol Buckner approached the owners of a North Carolina country store with a prototype of a wood-burning stove he had designed. The owners, Robert Bailey and Alvin Barrier, agreed to put Buckner's stove on display in their store to see if it would be popular with customers. As it turns out, people couldn't get enough of the "Regular Buck" wood stove: Within months, Bailey and Barrier had so many orders for the first Buck wood stove that they had to join in the manufacturing process just to keep up with demand. This eventually led to the formation of the New Buck Corporation, which produces quality stoves to this day from their headquarters in Spruce Pine, North Carolina.
The Buck Model 91 Catalytic Wood Stove is available to purchase from Obadiah's Woodstoves and qualifies for the 26% biomass tax credit.
Vermont Castings Woodstoves
With humble beginnings in 1970's rural Vermont, Vermont Castings quickly became a household name in America thanks to their elegant design sensibilities and quality craftsmanship. That reputation has continued for decades, and today Vermont Castings is still widely known for high quality cast iron wood stoves. While many manufacturers are unable to meet modern efficiency demands, Vermont Castings has easily adapted to the rapidly changing wood stove market and offers a wide variety of models that meet EPA requirements.
The following Vermont Castings wood stove models qualify for the 26% biomass tax credit, and are available to purchase from Obadiah's Woodstoves:
Vermont Castings Dauntless Flexburn Wood Stove
Vermont Castings 1975 Defiant Wood Stove
Vermont Castings Intrepid Flexburn Wood Stove
Vermont Castings Encore Wood Stove
Napoleon has been manufacturing woodstoves since 1976, and their decades of experience is on display in each of their stoves. Napoleon has long been a favorite manufacturer of Obadiah's, thanks to their sturdy build quality, high BTU outputs, and design styles that range from classic leg-based woodstoves to modern see-through gas fireplaces.
Currently, the Napoleon S25 wood stove is EPA approved and is available to purchase from Obadiah's woodstoves.
In addition to the wood stove manufacturers mentioned above, HearthStone and IronStrike also make excellent wood burning stoves that qualify for the 26% biomass tax credit. All freestanding woodstoves from the Vermont-based Hearthstone are eligible, as is the Grandview line from Ironstrike.