Custom Range Hoods Now Available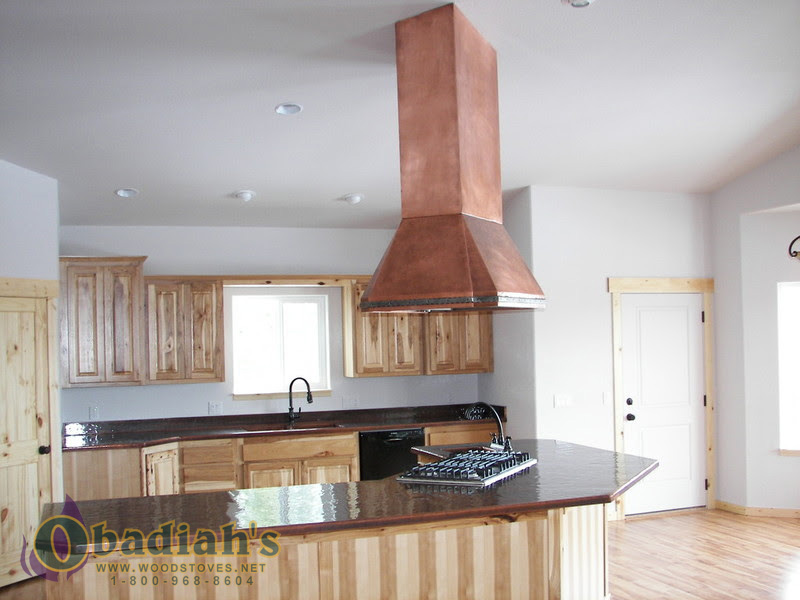 So you have a cookstove, but what about a range hood? No matter what brand of cookstove sits in your kitchen or living area, if you don't have a way to properly ventilate your kitchen, chances are you're needlessly inhaling a lot of odors and particulate matter from the smoke. Maybe you think this is just part of the experience with alternative heating and cooking methods, but it absolutely is not. All you need to have a normal cooking experience is a range hood, and Obadiah's is now offering custom made range hoods, built right here in Montana by local fabricators.

A range hood is designed to hang above your stove, where it pulls odors and particles out of the kitchen and away from your home. It is essential to any proper cooking area, but just because it is essential does not mean it has to be boring! With our custom-made range hoods, not only will you get a hood that perfectly fits the space you have, you will get one that looks exactly how you want. If you can imagine it, we can build it. Our range hoods are currently available in copper, stainless steel, and brass, ensuring you get a finish that matches your home's decor, and all of them are custom built-to-order.
Check out the gallery below to see what we can do for you!
If you already have a range hood but like the rustic style seen here, fret not- we also offer chimney caps and cupolas. Just give Obadiah's a call today and let us know what you're looking for!